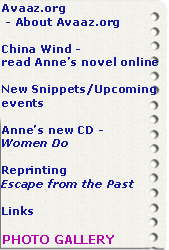 Anne's Scrapbook
A noticeboard-style page of information, thoughts, links, creative projects, performances, folk festivals, and other postings.
News Snippets / Upcoming Events
September
Neurum Creek Music Festival - 14, 15 & 16 September 2018.
Venue: Neurum Creek Bush Retreat, Rasmusson Road, Neurum, Qld.
It's that time again! The Neurum Creek Acoustic Music Festival is just an amazing little festival and the highlight of many Queensland folkies' year! It has its own various 'quirks', and warmly anticipated events such as the Shanty Session (with Poop-deck Mickey, Peg-Leg Kate, Nimbin the Cabin Boy and Captain Looking Good), Crap Raffle, the Sunday morning Gospel Session ... and, of course, the fabulous mulled wine! The festival venue is the beautiful Neurum Creek Bush Retreat (near Woodford) in South-East Queensland.
Predominantly a camping festival, it is small, friendly and brimming over with wondrous music, workshops and impromptu sessions at many campsites.
The festival aims to provide an atmosphere of community and inclusion for the south-east corner of Queensland by showcasing the established and up-and-coming talents of this corner of the world, as well as featuring acts from around Australia.
The main festival area (stage and bar) incorporates a magnificent old tree, atmospherically lit at night.

Day: Friday September 14.
Session: Friday Afternoon Blackboard –The first session of the festival is always an outstanding opening event with many multi-talented performers. Once again I have the privilege of MCing this fun, open mic concert.
Place: Marquee.
Time: 2pm – 4:30pm.
Day: Saturday September 15.
Session: Concert programme. I'm performing a solo set in the day's main programme.
Place: Marquee.
Time: 10:00am – 10:40am.

Day: Sunday September 16.
Session: Gospel Session with Mary Brettell - - another great Gospel/Spiritual sing-along. Every year Mary Brettell and I host the best gospel session in Queensland (we've been told in Australia!) in the main marquee. A true 'session' rather than a concert, song books are provided, audience participation is a must and many fine singers lead some great gospel/spiritual songs, perfect for singing along. We are accompanied by the Angel Band, a floating scratch band of great musicians who join us every year with their many and varied instruments.
Place: Marquee.
Time: 8:30am – 9:50am.

Day: Sunday September 16
Session: Big Ballads Workshop.This year I'm running a workshop on the Big Ballads with an amazing line-up of talented ballad singers. Join us as we explore the stories of a very different age ... or possibly a very similar age ... with wonderful songs and even some choruses. We'll sing of love, war, murder, mayhem, incest, sororicide, infanticide, ghostly apparitions, betrayal, witchcraft, insanity ... Shakespeare's dramas had nothing on the histrionics of the Big Ballads!
Place: Session Shed.
Time: 2:00pm – 3:30pm.

Web: www.neurumcreekfestival.com
Facebook: http://www.facebook.com/pages/Neurum-Creek-Music-Festival/189931787722880
Email: info@neurumcreekfestival.com
See also Anne's Scrapbook

See also Performances

Red Hill Folk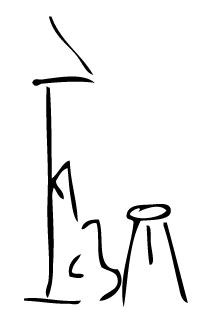 Red Hill Folk: This vibrant and intimate Wednesday night gathering of folk aficionados goes from strength to strength with excellent performers, special guests and themed evenings.
Venue: We meet every Wednesday night at the Red Hill Community Sports Centre, 22 Fulcher Rd, Red Hill, Brisbane (next door to the Broncos Leagues Club). We're acoustic and unplugged, and floor singers are welcome.
Time: Performances are from 7:30pm - 10:30pm.
Special Guests: Every month we feature a 40mt 'Special Guest' spot, drawing on performers from other folk clubs, Red Hill Folk regulars or touring performers from interstate and overseas. Always outstanding, these are advertised in the monthly programme – Click Here for details.
Themed Evenings: We have regular themed evenings to encourage performers to stretch from their comfort zones, learn some new songs, and sing to the particular theme. For Themed Evening dates and details see the monthly programme as above.
The Supper Club: As there is no facility at the venue for meals, we instigated the Supper Club, where each week on a roster basis one of the regulars brings in supper. The suppers have been creative and delicious, from cakes, pikelets, dips and sandwiches to soup and crusty bread. We take a 20 minute 'talk and supper break' mid-way through the evening which creates an enjoyable, party-like atmosphere.
Our Room: We meet in a side room off the main Old Bowler's Bar. It's intimate, with low lighting and an alcove which could have been designed for performers! The acoustics are excellent and we enjoy wondrous harmonies and choruses as the audience joins in with alacrity. We're totally unplugged.
$2 Entry Fee: We contribute towards the Sports Club's expenses with a $2 entry fee which is dropped into a tin at the door on an honour system basis and goes directly to the Sports Club to help them with their continuing refurbishment.
See also Performances


Reprinting Escape from the Past: The reprint of my novel set partly on the notorious colonial prison island of St Helena in Queensland's Moreton Bay is now available as a paperback book and also as an e-book. It was released by Zeus Publications in December 2010.
Go to www.zeus-publications.com/escape_from_the_past.htm for details
and also www.prlog.org/11133229-can-past-and-present-fuse-to-clear-williams-name.html for a recent press release.
Escape from the Past is also available for sale on board the Cat o' Nine Tails catamaran which takes tourists to St Helena Island and from their website – go to www.catoninetails.com.au or www.sthelenaisland.com.au.
St Helena is now a beautiful National Park, four kilometres from the mouth of the Brisbane River. For more than 60 years it was home to hundreds of colonial Queensland's miscreants, and the prison ruins still stand in mute witness to its former role as our foremost maximum security prison for men. The island is rich in history and has a fascinating and colourful past.
Escape from the Past was launched on Thursday February 17, 2011 at the Brisbane Danish Club by the brilliantly funny Brisbane journalist and folk/jazz singer/songwriter Sue Wighton. Around sixty people gathered for the event which was MCd by Ian Clarke from the iconic Brisbane folk group the Wayfarers. I spoke about the three specific experiences that came together to create the story of William and Sally and their struggle to clear William's name, then gave a reading from the book. This was followed by four songs inspired by St Helena Island; Sue Wighton sang her original St Helena song, Mary Brettell sang St Helena by the late Tony Miles, Robbie Dunn sang his original The Ballad of St Helena and I finished the set with my own song The Devil's On St Helena, which I recently recorded on my CD Women Do.
An author who attended said it was the best book launch she'd ever been to. We certainly all had a good time and everyone enjoyed the hospitality of our Danish hosts and their wondrous pastries.
See also http://bookszeus.wordpress.com/2011/03/14/escaping-from-the-past-with-jazz/
Here are some photos from the launch...

Julie Dendle reminds us why we are here

Anne reads from Escape From the Past

Sue Wighton sings her song St Helena

Robbie Dunn sings The Ballad of St Helena

Anne (accompanied by Chris Euston from Stockade) sings The Devil's On St Helena

Escape from the Past launcher Sue Wighton
with cover designer Mary Brettell