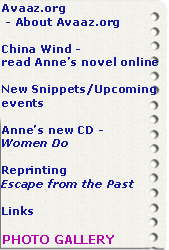 Anne's Scrapbook
A noticeboard-style page of information, thoughts, links, creative projects, performances, folk festivals, and other postings.
News Snippets / Upcoming Events
April
Maleny Music Weekend
After the success of last year's inaugural Maleny Music Weekend, this excellent music festival is set to be a regular annual event and will be held again in the Maleny Showgrounds from Friday April 19 to Sunday April 21. For directions to the site, see www.malenymusicweekend.com/location/.
Maleny is in the hinterland of the Sunshine Coast, about 90 minutes drive north of Brisbane. Once again the Maleny Showgrounds will be buzzing to the sounds of fiddles, guitars, djembes, voices, ukuleles, mandolins, banjos, didgeridoos, saxophones, and all manner of other wonderful instruments; and, of course, great gospel music! There will also be food and craft stalls and for all the news of the event and the programme, go to www.malenymusicweekend.com.
See also Performances


Red Hill Folk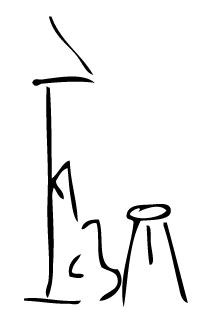 Red Hill Folk: This vibrant and intimate Wednesday night gathering of folk aficionados goes from strength to strength with excellent performers, special guests, featured regulars and themed evenings.
Venue: We meet every Wednesday night (excepting public holidays) at the Red Hill Community Sports Centre, 22 Fulcher Rd, Red Hill, Brisbane (next door to the Broncos Leagues Club). We're acoustic and unplugged, and floor singers are welcome.
Time: Performances are from 7:30pm - 10:30pm.
Special Guests and Featured Regulars: Every month we feature a 40mt 'Special Guest' spot as well as a 30mt set from our regulars, semi-regulars or totally lapsed regulars! These are advertised in the Folk Rag: www.folkrag.org. Click on 'All Folk Club News' on the left, then the link at the top to 'Red Hill Folk'.
Themed Evenings: We have regular themed evenings to encourage performers to stretch from their comfort zones, learn some new songs, and sing to the particular theme. Themes coming up are 'War and Peace' (April 24, Anzac Day Eve), 'The Merry Month of May Music Hall' (May 15), 'Country Songs' (June 5) and, because we had so much fun with our 'Talk Like A Pirate Day' theme last year, September 18 will be another chance to dress in our pirate gear and sing swashbuckling songs of ships, the sea ... and, of course, pirates ... for 'Talk Like A Pirate Day Eve'.
The Supper Club: As there is no facility at our new venue for meals, we instigated the Supper Club, where each week on a roster basis one of the regulars brings in supper of the cake/scones/pikelets/biscuits/dips kind. The suppers have been creative and delicious and we take a 20 minute 'talk and supper break' mid-way through the evening which creates an enjoyable, party-like atmosphere.
Our Room: We meet in a side room off the main Old Bowler's Bar. It's intimate, with low lighting and an alcove which could have been designed for performers! The acoustics are excellent and we enjoy wondrous harmonies and choruses as the audience joins in with alacrity.
$2 Entry Fee: We contribute towards the Sports Club's expenses with a $2 entry fee which is dropped into a tin at the door on an honour system basis and goes directly to the Sports Club to help them with their continuing refurbishment.
See also Performances

Folk Redlands
Folk Redlands is held on the first and third Sundays of the month at the beautiful bush reserve of the Indigiscapes Centre, 17 Runnymede Rd, Capalaba, Brisbane. The emphasis is on Folk and Acoustic music, Traditional, Celtic, Australian or Contemporary in a friendly relaxed environment. The format for the first Sunday is a blackboard-style afternoon with a featured act at the end, and the third Sunday usually takes the form of a 'Music Circle' session, where anyone can join the circle and sing a song or simply join in the chorus – or just sit and listen.
If you are planning to eat at the café, you will need to book a table with Indigiscapes on (P) 07 3824 8611.
More at: http://www.folkredlands.com or (W) www.folkrag.org. Or contact Colin (P) 07 3829 3327 (M) 0448 142 883 (E) nightingale.colin@gmail.com.
See also Performances


Reprinting Escape from the Past: The reprint of my novel set partly on the notorious colonial prison island of St Helena in Queensland's Moreton Bay is now available as a paperback book and also as an e-book. It was released by Zeus Publications in December 2010.
Go to www.zeus-publications.com/escape_from_the_past.htm for details
and also www.prlog.org/11133229-can-past-and-present-fuse-to-clear-williams-name.html for a recent press release.
Escape from the Past is also available for sale on board the Cat o' Nine Tails catamaran which takes tourists to St Helena Island and from their website – go to www.catoninetails.com.au or www.sthelenaisland.com.au.
St Helena is now a beautiful National Park, four kilometres from the mouth of the Brisbane River. For more than 60 years it was home to hundreds of colonial Queensland's miscreants, and the prison ruins still stand in mute witness to its former role as our foremost maximum security prison for men. The island is rich in history and has a fascinating and colourful past.
Escape from the Past was launched on Thursday February 17, 2011 at the Brisbane Danish Club by the brilliantly funny Brisbane journalist and folk/jazz singer/songwriter Sue Wighton. Around sixty people gathered for the event which was MCd by Ian Clarke from the iconic Brisbane folk group the Wayfarers. I spoke about the three specific experiences that came together to create the story of William and Sally and their struggle to clear William's name, then gave a reading from the book. This was followed by four songs inspired by St Helena Island; Sue Wighton sang her original St Helena song, Mary Brettell sang St Helena by the late Tony Miles, Robbie Dunn sang his original The Ballad of St Helena and I finished the set with my own song The Devil's On St Helena, which I recently recorded on my CD Women Do.
An author who attended said it was the best book launch she'd ever been to. We certainly all had a good time and everyone enjoyed the hospitality of our Danish hosts and their wondrous pastries.
See also http://bookszeus.wordpress.com/2011/03/14/escaping-from-the-past-with-jazz/
Here are some photos from the launch...

Julie Dendle reminds us why we are here

Anne reads from Escape From the Past

Sue Wighton sings her song St Helena

Robbie Dunn sings The Ballad of St Helena

Anne (accompanied by Chris Euston from Stockade) sings The Devil's On St Helena

Escape from the Past launcher Sue Wighton
with cover designer Mary Brettell